05.05.2022
Alles kann ein Bild von Allem sein
Eske Schlüters (in German)
Alles kann ein Bild von allem sein by Eske Schlüters ("Everything can be an image of everything", dissertation published in 2021 with Passagen Verlag) tells of possible and impossible images that are thought beyond the visual. In the interplay of reading and re-writing, in which language begins to play its own role, the montage of textual elements itself becomes an argument and the boundaries between the self and the other become blurred.
Collaborative reading at the GAK with Sonja Baumann, Ele Hermel, Mira Anneli Naß and Eske Schlüters.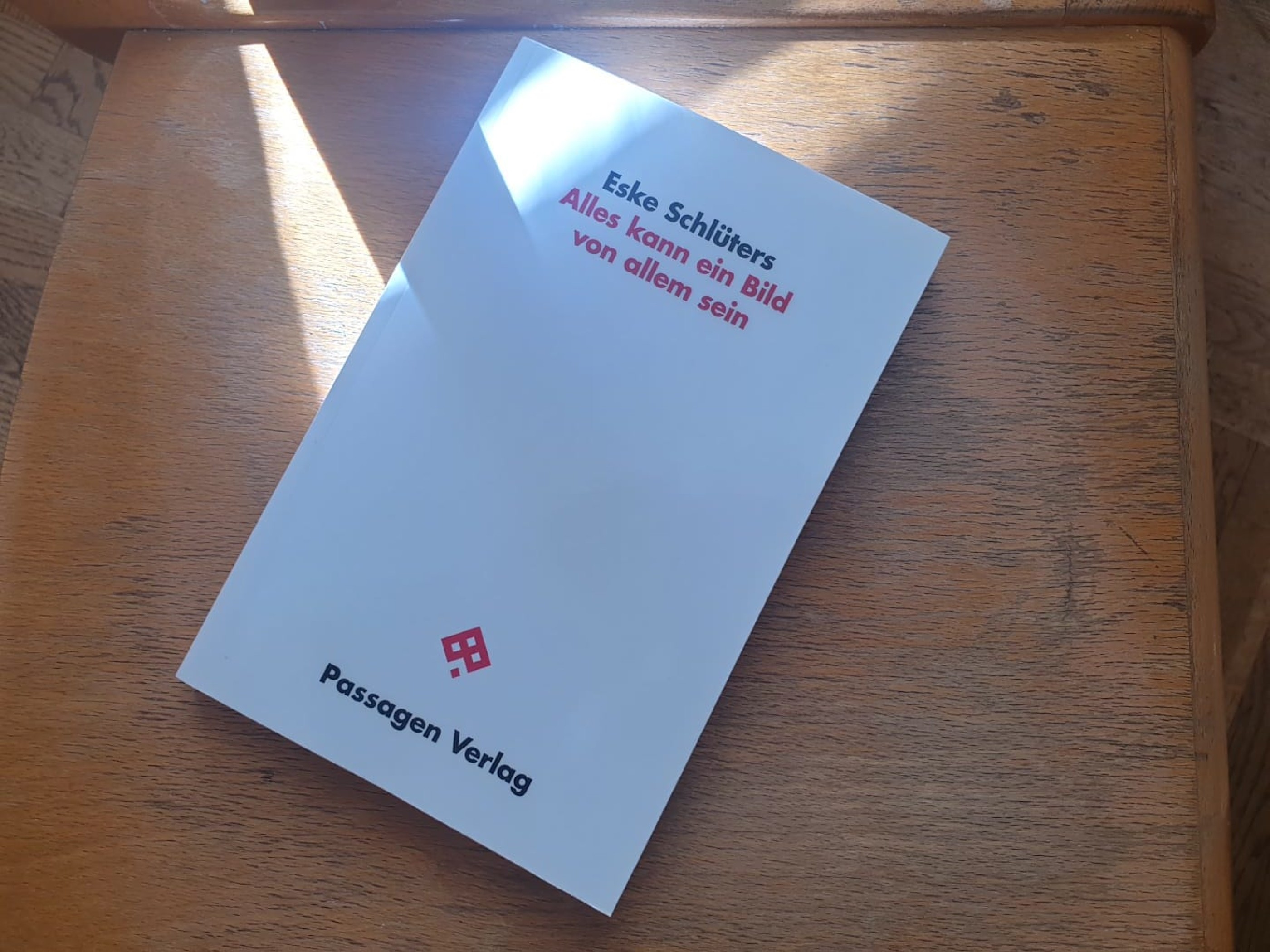 Eske Schlüters is a visual and writing artist based in Hamburg. She is interested in the relationship between images and narration. In her video works, which are mostly montages of found footage, she interweaves different perspectives into non-linear narratives on various topics that suggest that the story will never be finished.
Her work has been shown in group exhibitions at the Bundeskunsthalle Bonn (2013), the Museum für Gegenwartskunst Siegen and the Frankfurter Kunstverein (2013), as well as in solo exhibitions at the Kunstverein für die Rheinlande und Westfalen, Düsseldorf (2008) and the Museum für Gegenwartskunst Siegen (2006). Together with Katrin Mayer, she developed the acoustic-spatial setting "time to sync or swim" (2016/2017) for Kunsthalle Lingen.
Related Content